Tree of Life Button Art
I was asked to create something that used my clients' late mother's button collection.
Once I saw the colours of the collection, I drew up some possible ideas, and my client chose the tree of life design.
I used a lightweight tile board, cut into 50 cm diameter circle and fastened two D-rings to the reverse to ensure safe hanging points. Then, I started to work on the tree trunk. Here, in addition to the buttons, I also added glass mosaic tiles, beads and parts of old necklaces and grouted this section before starting the next stage.
Once grouted, I worked on the top of the tree. Here, I painted the surface of the board (where the buttons would be layered) as I knew there would be some visible space between them. Two or three layers of the buttons were used to give the impression of depth, and I found that an epoxy putty was perfect both for securely sticking them to the tile board, and for creating the height required.  I used the shaped buttons in different places around the tree to add a little character to the piece.
I added more epoxy putty around the edges to give the piece some stability and to finish it off nicely.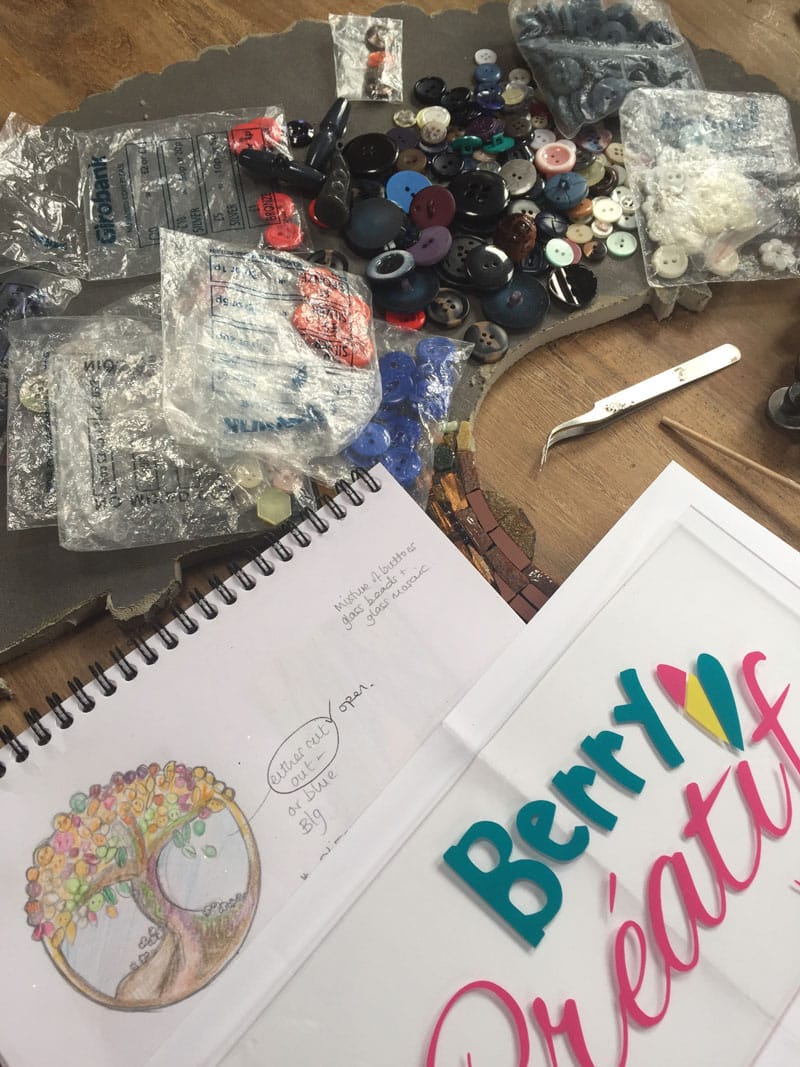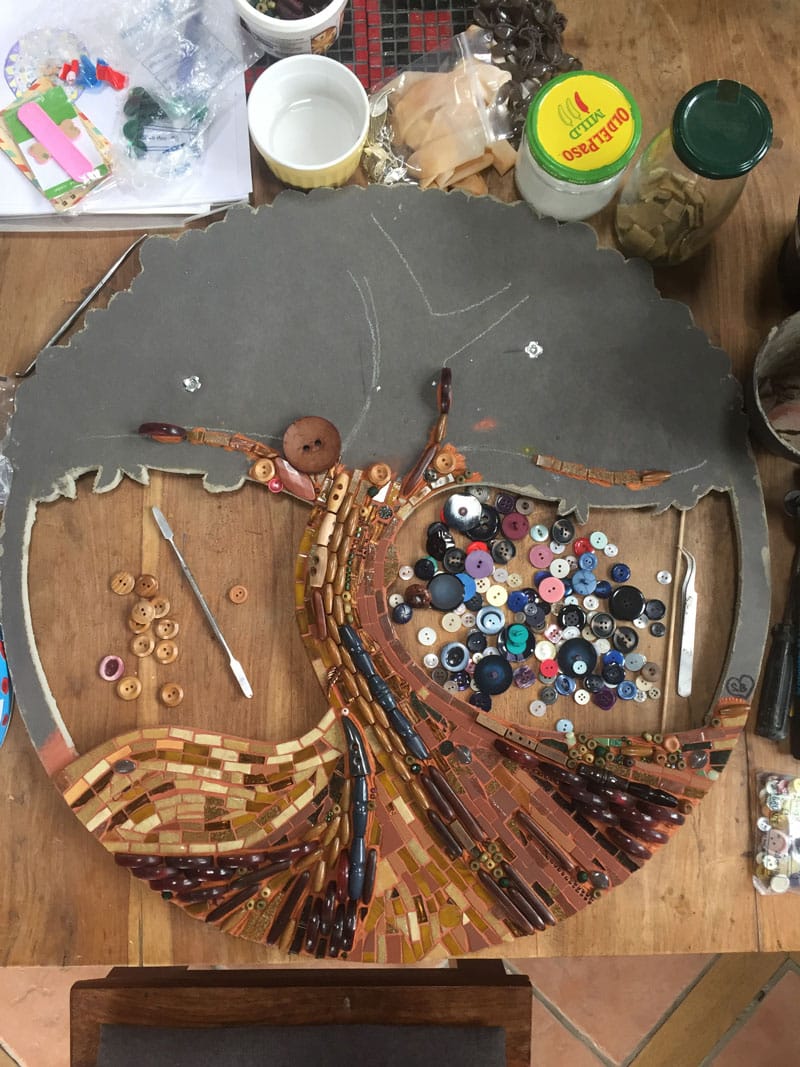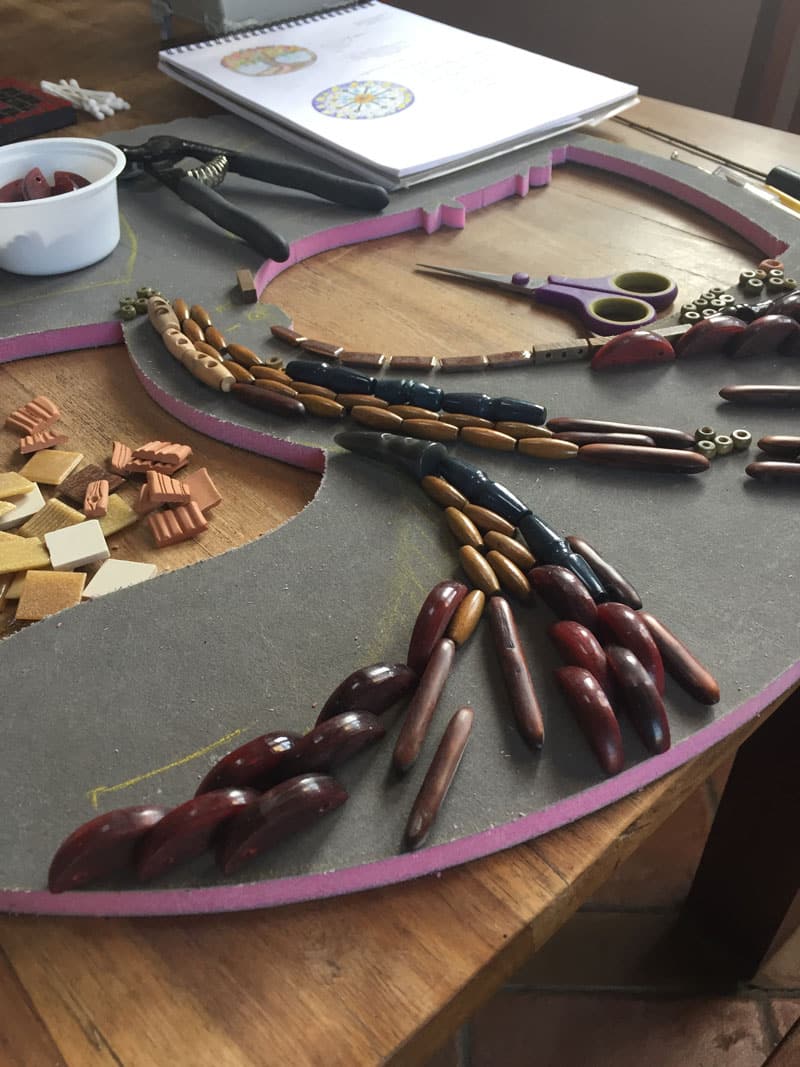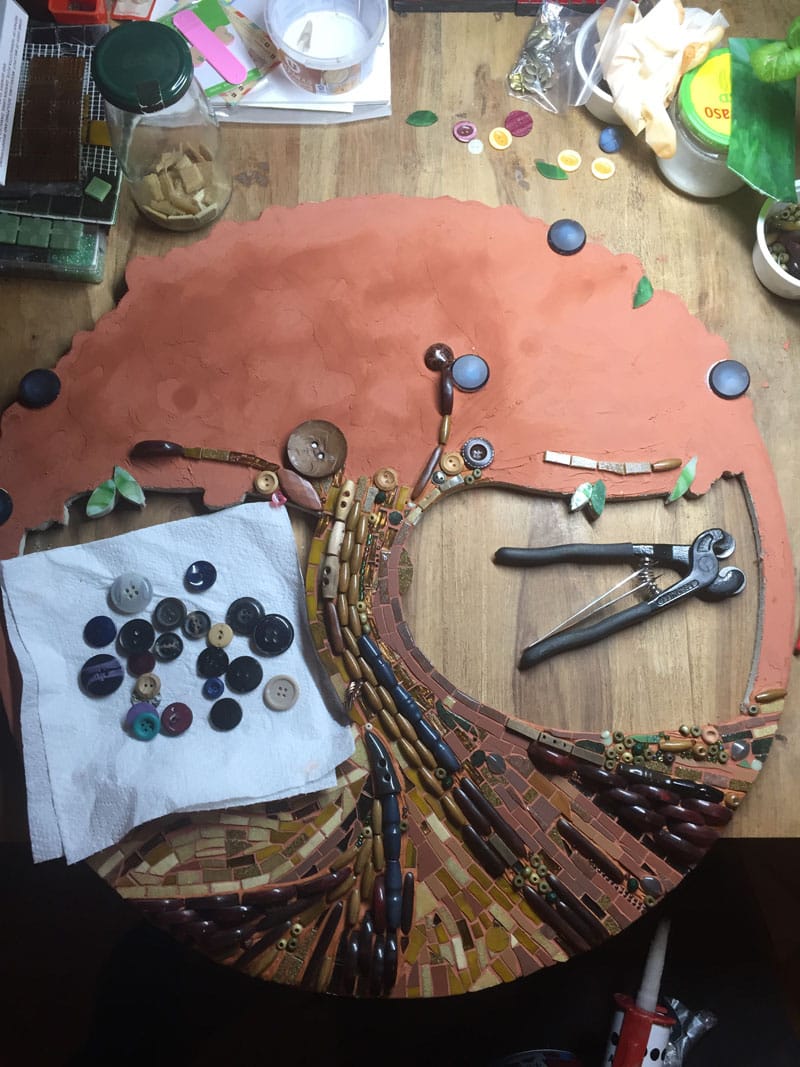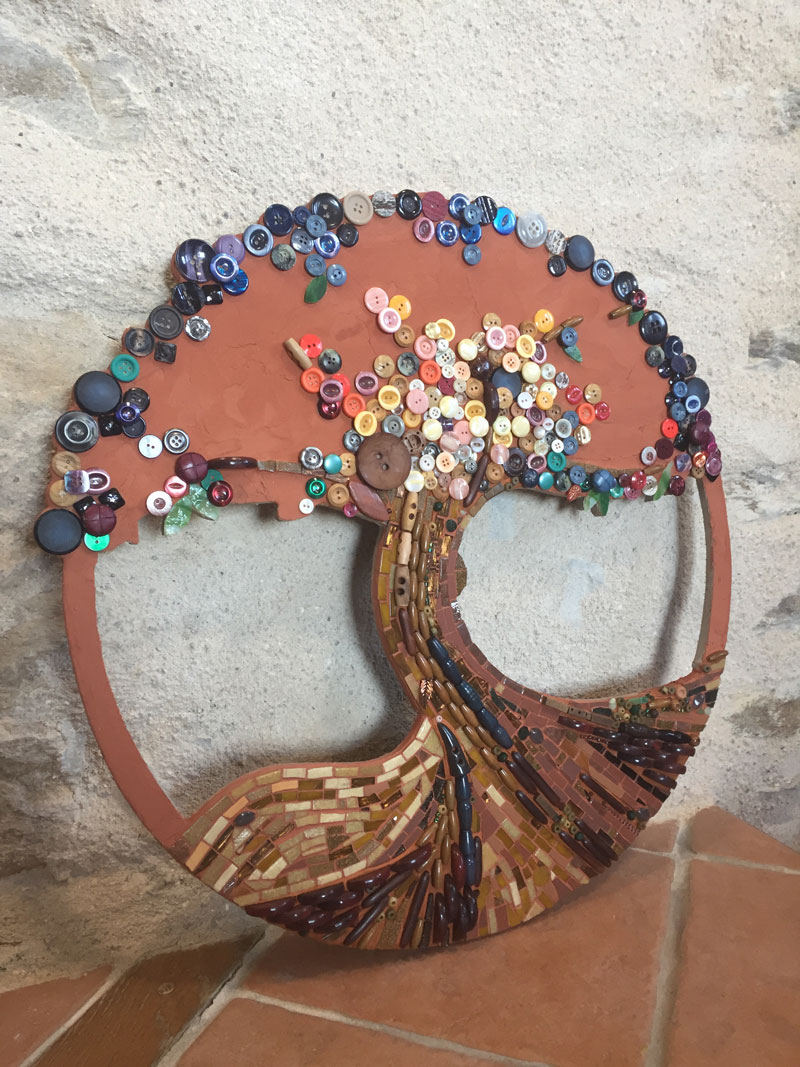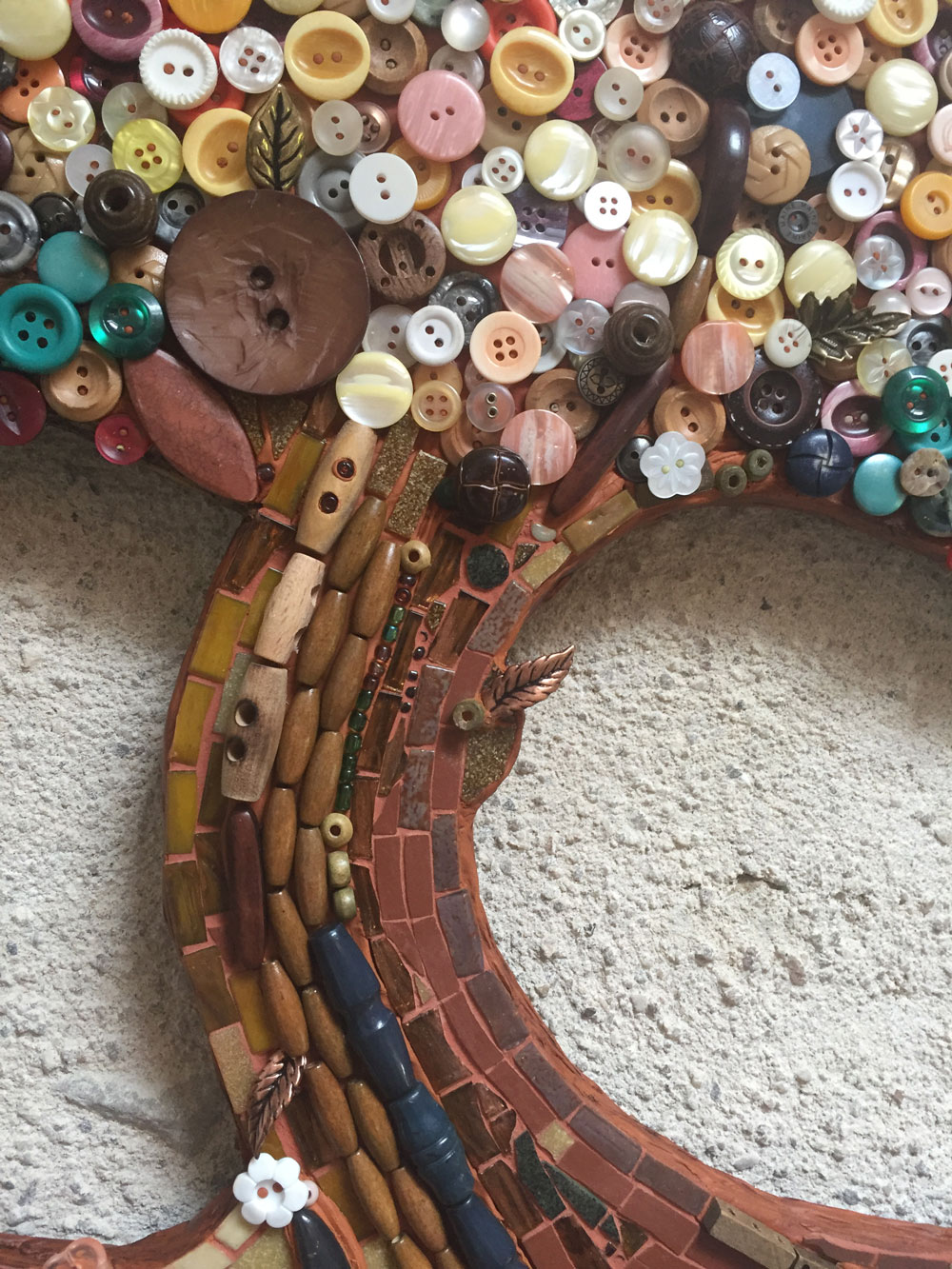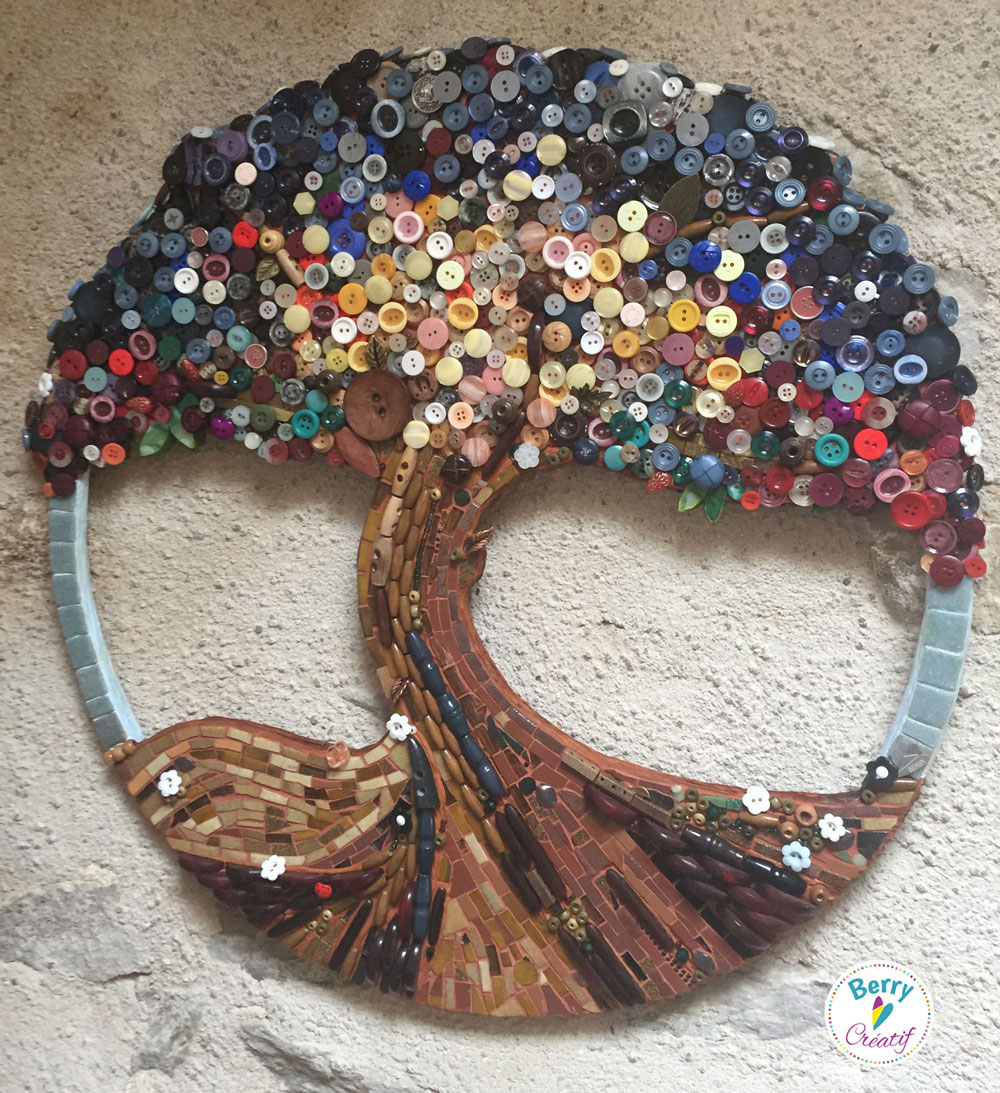 Leave your comment
Related posts